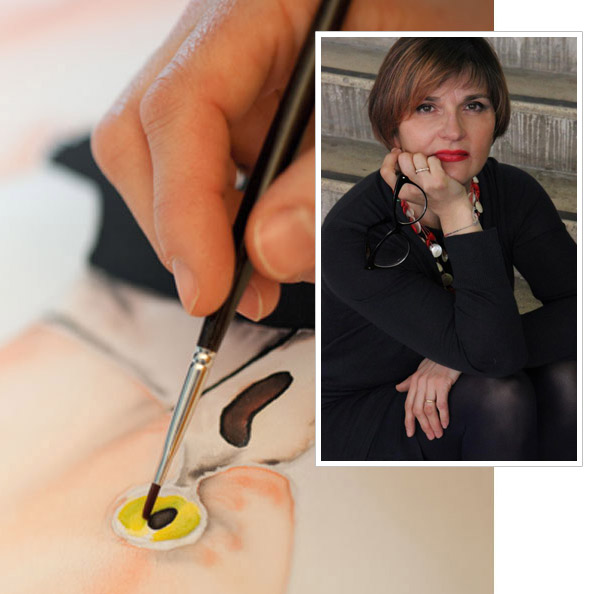 The Artist
My city is Padua. I was born and I live there. I have always painted.
I refined my technique under the expert guidance of Maestro Raffaele Minotto that led me to discover and love the color into its material component. Transforming a vision into an artwork on silk encourages me by giving relief from the inevitable sorrows of life.
My ideal world is full of bright flowers and forests, colorful seabed, wild animals as free as I am while I am creating.
My vision of art does not follow the reasons of fashion, conversely express, with brilliant simplicity, the language of the soul. To which I adapt instinctively when the inspiration comes over and the need of weaving phantasmagorical, colored stories kidnaps me.